Making up at least 25 per cent of the total construction budget, the weight of the building enclosure goes well beyond the capital costs; its contribution to life-cycle costs can be as much as 60 per cent depending on the structure of the cladding elements and function of the building.
While the enclosure should keep the heat in winter and solar gain out in summer, it also needs to perform the role of a filter between indoor and outdoor environments by controlling the light and air intake.
Not only the physical and structural specifications like insulation thickness or material density but also visible characteristics of the building enclosure like window to wall ratio or the form and orientation of the building have a massive impact on the life-cycle costs of it.
Producing an energy efficient envelope is a smart investment both for the operation of the building and environment. Only when the building has been designed to minimise energy loss, it makes sense to look for the feasibility of further options like renewable energy technologies or use of high efficiency equipment in building services. This approach is modelled under the concept "The Trias Energetica". Limiting the energy demand cannot be initiated without an efficient and well-designed building envelope.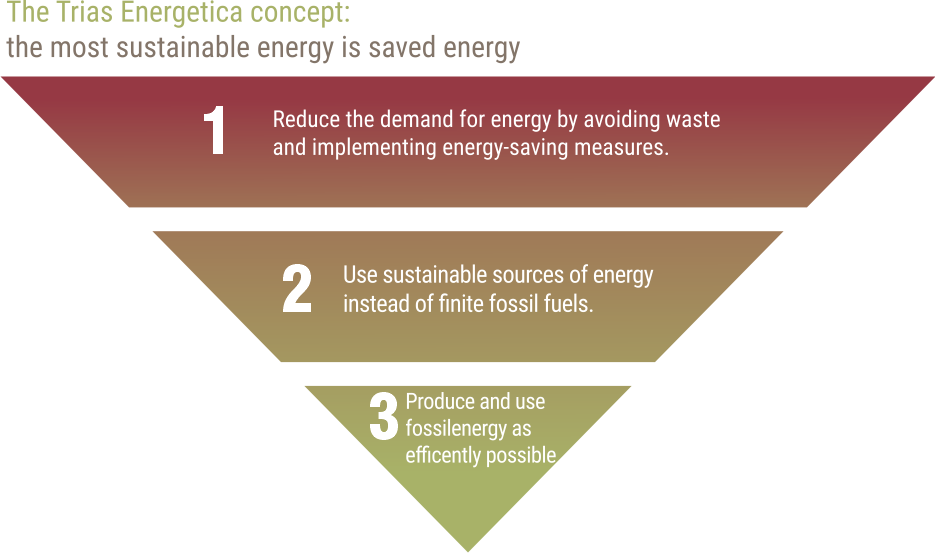 As far as energy efficiency is concerned, strategic decision making as early as schematic design stage would result in better performing facades during the service life of the building.
All these metrics along with general properties of cladding materials like durability should be considered to provide a balanced trade-off between what is invested and what is profited on the building enclosure during the service life of the building.
Our services:
---
Conceptual and schematic design
Advice on material selection
Detailed design
Energy simulation analysis
Advice on environmental assesments schemes
Advice on wind micro climate assesment
Advice on sustainability strategies
Advice on integration of renewable energy systems in buildings